NAMEER R. HAIDER MD, FAAPM&R, DABPM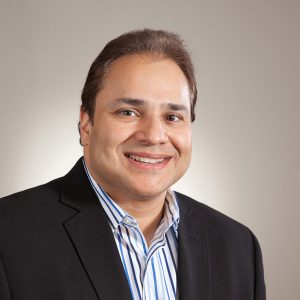 Dr. Nameer Haider is an internationally renowned surgeon, with over 20 years of dedicated experience. His highly specialized practice focuses on providing patients suffering from spinal and skeletal pain with the most advanced cutting-edge state of the art treatments using the most advanced diagnostic tools and minimally invasive surgical and nonsurgical techniques. He is board certified by the American Board of Physical Medicine & Rehabilitation and holds two additional board certifications in the subspecialty of Pain Medicine by the American Board of Anesthesiology and the American Board of Pain Medicine.
After graduating, with honors, from King Edward Medical University, Dr. Haider completed a surgical internship at the East Carolina University School of Medicine in North Carolina. He completed his residency in Physical Medicine & Rehabilitation at the Northshore University/Long Island Jewish Medical Center in New York and served as the Chief Resident at the Albert Einstein College of Medicine. He then completed a fellowship in Interventional Pain Management at the Spinal & Skeletal Pain Institute in New York.
Dr. Haider is affiliated with several prestigious hospitals across the United States. He serves as the Chairman of Physical Medicine & Rehabilitation at Faxton-St. Lukes Healthcare in New York and he was the former president of the New York State Society of Interventional Pain Physicians. He is currently the Fellowship Training Director for Interventional Pain Management at the Minimally Invasive Pain Institute.
Dr. Haider is Founder of Omni Pain and Precision Medicine and Killpain LLC, with offices in NY and metropolitan Washington, D.C. His area of expertise is in minimally invasive therapies for the treatment of pain of the spinal and skeletal origin by using cutting edge technology. He has performed thousands of spinal disc procedures and is the foremost expert in intervertebral cervical, thoracic, and lumbar disc disease. He holds decades of experience in minimally invasive disc procedures such as discography, annulography, annuloplasty, nucleoplasty, endoscopic discectomy, disctrode, intradiscal electrothermal annuloplasty, acutherm, hydrodiscectomy, automated mechanical percutaneous discectomy with decompressor, disc fibrin sealant, and biodisc procedures.
Dr. Haider is actively involved in multiple FDA approved clinical research studies, where he serves as the Principal Investigator. His research is regularly published in peer reviewed medical journals. He has also authored many book chapters in the fields of Pain Medicine, Neurosurgery. and Regenerative Medicine. Dr. Haider is known globally as one of the forefront leaders in the field of neuromodulation, spinal cord stimulation, and peripheral nerve stimulation. He invented and was the first in the world to utilize the HALO Procedure™ using peripheral cranial nerve stimulation for the treatment of chronic headache. He has also founded the Omni Surgery Center, an outpatient ambulatory surgery center with four class C operating rooms, fully equipped with ultrasound and fluoroscopes, dedicated to Pain Management, Orthopedics, and Neurosurgery. He has also founded Precision Clinical Laboratories, an outpatient clinical lab, which provided diagnostic testing using mass spectrometry (LCMS), immunoassay, and DNA/Genomics.
Dr. Haider has pioneered the use of stem cells and biologics in the treatment of musculoskeletal disease and spinal disc regeneration. He first presented his cutting edge research on functional spinal discography andannulography at the International Spine Interventional Society's 17th annual scientific meeting in 2009. Over the course of the following ten years, he has integrated regenerative biologics, platelet rich plasma, platelet rich fibrin, and bone marrow concentrate autologous stem cells for optimal treatment of spinal disc disease. Through the Cell Bionics Institute, Dr. Haider treats pain of the spinal discs, joints and extremities. In both of his locations, he practices Regenerative Medicine, primarily focusing on spinal disc treatments and therapies. These include: Discseel™, Bionic Disc™, platelet rich plasma (PRP), and bone marrow concentrate (BMC).
Dr. Haider has traveled extensively throughout the United States and the world and presented at many international academic conferences. He is currently licensed to practice medicine and surgery in five states, and holds clinical/surgical privileges at seven hospitals, including Georgetown University Medical Center, George Washington University Medical Center, and Virginia Hospital Center, St. Elizabeth Hospital Center, and Faxton-St. Lukes Healthcare. He is also the founder of the Washington Institute of Surgical Engineering, a clinical research and medical training organization for startups and established companies for new product conception, development, and implementation/training, utilizing all aspects of the research process to fine tune products for optimal use and clinica utility. Services include research and training use the latest equipment in an optimal learning environment for continuing medical education (CME) for medical device specific education.
Dr. Haider is a member of The North American Spine Society (NASS), American Academy of Pain Medicine (NAAPM), American Society of Interventional Pain Physicians (ASIPP), World Institute of Pain (WIP), International Spinal Injection Society, American Medical Association (AMA), American Academy of Physical Medicine & Rehabilitation (AAPMR), International Neuromodulation Society (INS), North American Neuromodulation Association(NANS), and the American Association of Neurosurgeons (AANS).